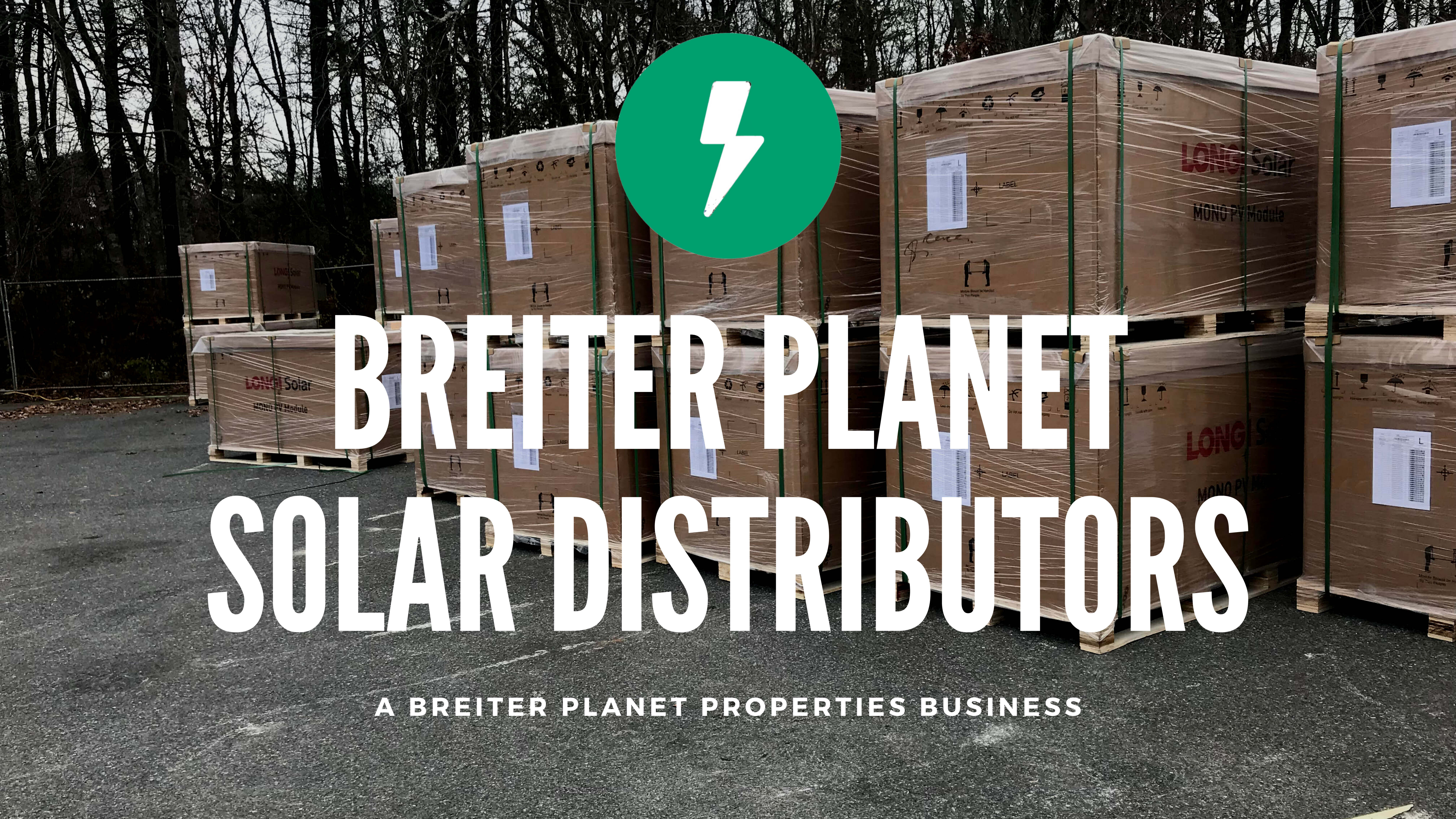 Breiter Planet Solar Distributors was born out of the necessity for cost effective, budget friendly, quality solar equipment for projects that Breiter Planet Properties develops, builds, and invests into. This was an internal business where Breiter Planet Properties was the biggest and only client of Breiter Planet Solar Distributors.
With our parent company, Breiter Planet Properties' significant multibillion dollar solar development pipeline, it has enabled the company to be able to secure aggressive, cost effective equipment pricing for solar modules, inverters, energy storage, and the entire balance of system (BOS) for projects. The great news is that Breiter Planet Solar Distributors is unlocking their incredible equipment pricing for buyers anywhere in the world (with of course an appropriate margin).
Explore our products and pricing below. If there is something you are looking for and its not listed below, the odds are, we have it in our offline catalog and would be happy to provide you pricing.
Solar Modules
Solar Inverters
---
Does your pricing adjust with how much we purchase from you?
We are providing you with our best offer and already leveraging our volume purchasing power. In most cases, the minimum order volume and the maximum order volume are the same price per watt which may be different than most equipment purchasers are used to. If there are any discounts, it will automatically be built into our store pricing.